Capilano Watershed Tree Management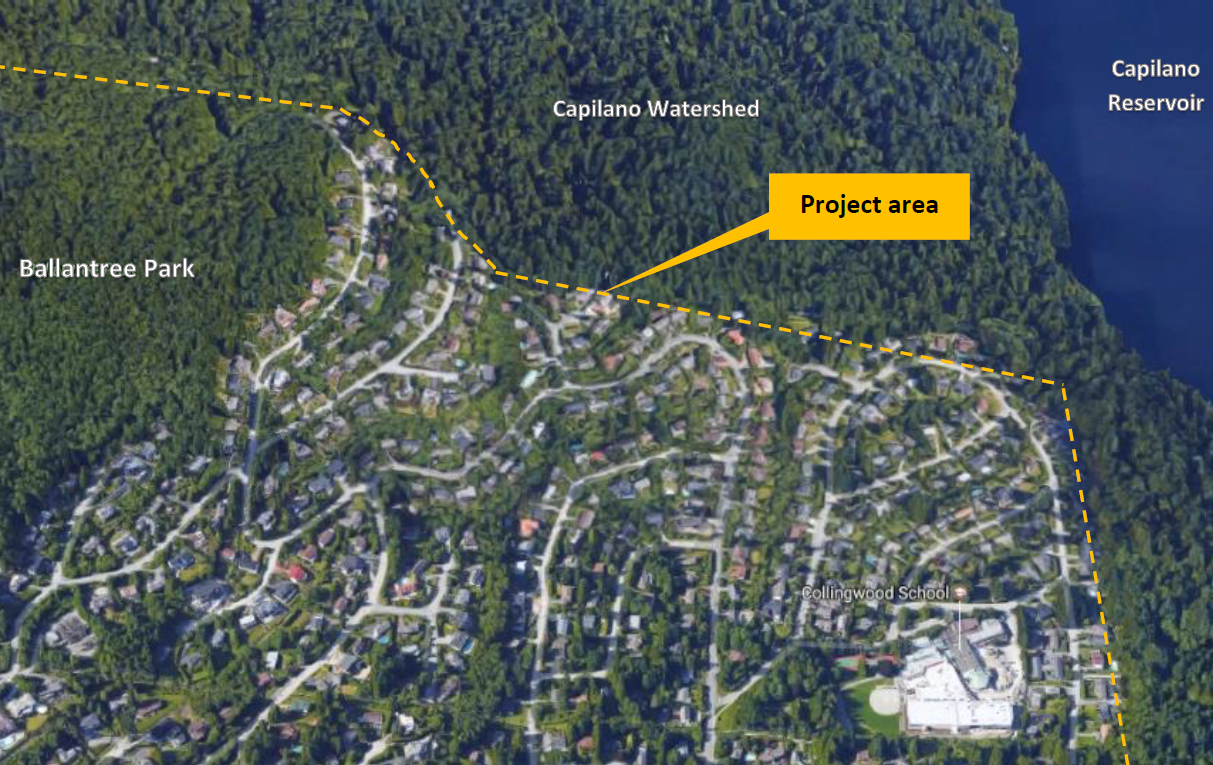 Metro Vancouver conducted an assessment of tree risk along the boundary between the District of West Vancouver and the Capilano Watershed. The assessment looked at fall hazards and fire risk of trees close to homes.
As a result of the assessment, crews will be removing nine hazard trees and clearing brush, as well as making repairs to the Capilano Watershed fence line.
Work activities
Work will begin in February 2018 and take approximately three weeks to complete. Hours of work will be from 8 a.m. to 4:30 p.m. on weekdays. Work will not occur on weekends and holidays.
Work activities will generate noise from chainsaws and other equipment. Crews will make every effort to minimize noise impacts to local residents.
We do not anticipate roadway or traffic impacts associated with this work.
Crews may return in fall 2018 to continue work after the songbird nesting season.
Importance of tree removal
As part of Metro Vancouver's routine maintenance to our region's water infrastructure and the surrounding area, tree risk assessment and removal is conducted to:
protect essential infrastructure and residential homes
promote tree health and environmental care
reduce small trees and ground materials that may increase intensity of forest fires
promote the growth of healthy new trees