Ways to attend a Council meeting or public hearing
Council meetings and Public Hearings are held in the Municipal Hall Council Chamber and via electronic communication facilities, pursuant to Council Procedure Bylaw No. 5005, 2019. The following participation options are provided:
To participate in person please attend the Municipal Hall Council Chamber.
To watch online please visit westvancouver.ca/council-videos. Only use this option if you do not wish to participate electronically.
To participate by Webex, phone Legislative Services at 604-925-7004 between 8 a.m. and the adjournment of the meeting on the scheduled meeting/hearing date to register to speak.
Before the meeting/hearing:
At the scheduled meeting/hearing start time:
Navigate to the Council Agendas webpage.
Click the Webex link next to the meeting/hearing that you wish to join.
Enter your first name, last name, email address, and event password (westvan). The password field may already be filled in.
Click the "Join Now" button. Note: Public speakers must not "Join by Browser". Only click the button to "Join by Browser" if you do not plan on speaking as your video and microphone will not transmit.

View image
Ensure that your audio and video devices are connected by clicking "test speaker and microphone".
Click "Join Event" to join the meeting/hearing. Your microphone and video will be turned off automatically upon entry.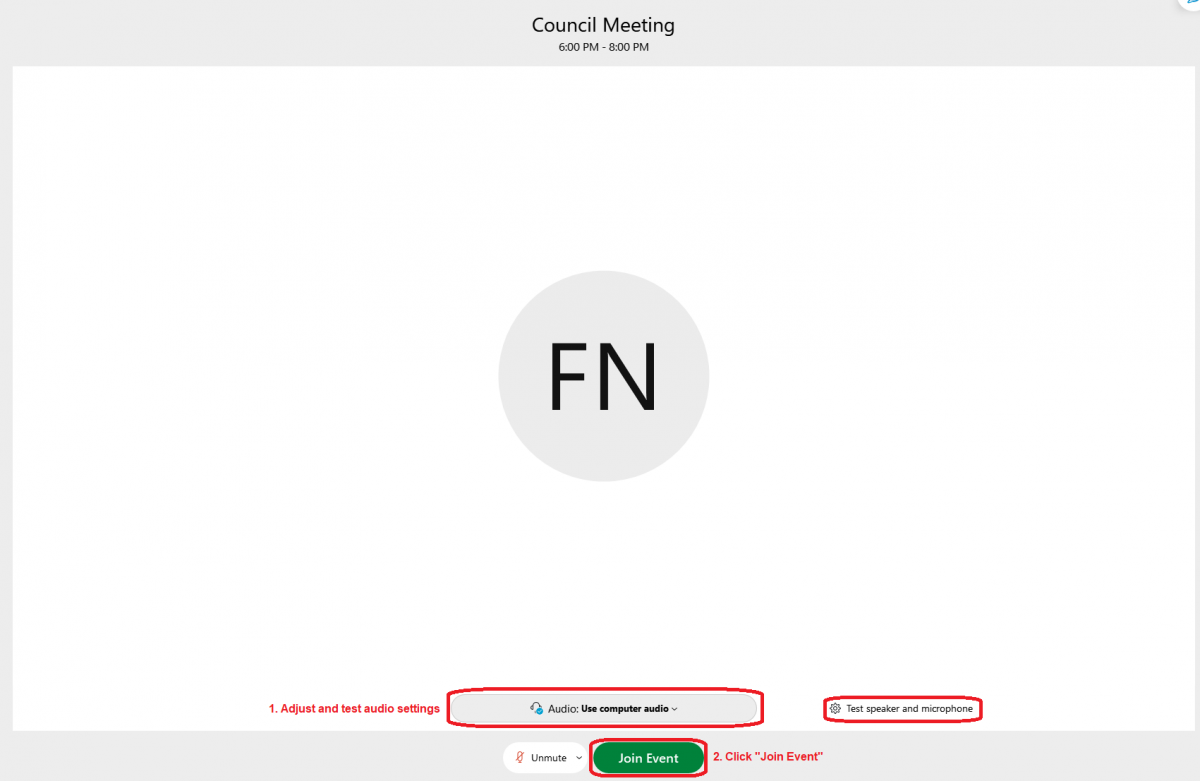 View image
Speaking​
When it is your turn to speak, your microphone will be unmuted and you will be given the option to turn on your video. Note: You must sign up to speak in advance by phoning Legislative Services at 604-925-7004.
When you are done speaking, the host will mute your microphone and turn off your video.