Fireworks Permits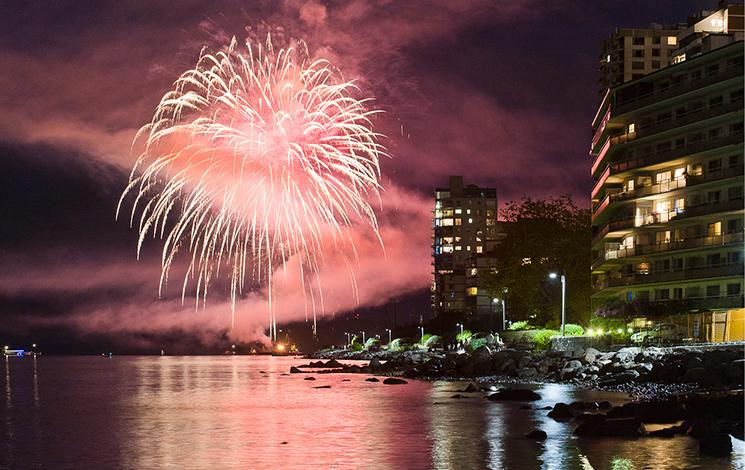 Fireworks at other times of the year
If you plan to use fireworks as part of a private function, such as a wedding, birthday party or other special occasions, please follow these rules.
To ensure the safety of all your guests, you will need to arrange for a site inspection before a permit is issued. Private function permits cost $150.
Please call the Fire Department at 604-925-7370.
More fireworks information and regulations
it is illegal for anyone under the age of 18 to purchase, transport or use fireworks
fireworks are illegal to use on any highway, street, park, playground, school grounds or any other public place within the District of West Vancouver
fireworks must be used on private property only with the written consent of the property owner
it is illegal to discharge, propel, point or throw any fireworks at any person, animal, vehicle, building, structure, hedge or vegetation
Roman candles, rockets and other noisemakers are legal only if they make up not more than 30 per cent of a family pack of fireworks. Your fireworks retailer should be familiar with these regulations and assist you in your purchase