Christmas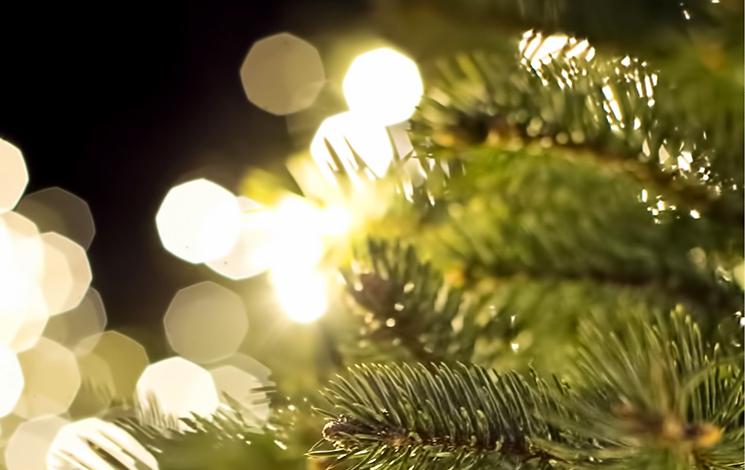 The holidays are a time for family, fun and friends, but all of that can change when fire strikes. Every year during the holidays, the fire department responds to numerous calls due to property loss or damage from fires that could have been prevented. Read on to find out how you and your family can practise safe holiday fire techniques to minimize your chances of being a victim of fire during what should be the year's most festive time. 
Christmas Tree Fire Prevention
Although Christmas tree fires are not common, when they do occur, they are likely to be serious.
Cut two diagonal inches off the tree stem and mount your tree in a stable, wide-base reservoir stand
Keep your tree at least three feet away from heat sources like fireplaces, radiators, candles, heat vents, or lights
Make sure your tree is not blocking any exits
Never put lit candles on your tree or near any combustible decorations
Check for falling needles; if your tree is dry and brittle, remove it from your home immediately
Never burn your tree in a fireplace or wood stove
Add water to your tree stand daily
To dispose safely of your tree, either cut it to fit in your yard trimmings container for weekly pick-up or bring it to the annual Lions Club Chip Up or Scouts Chip Up, held each year during early January. 
Candles
Keep your home safe this holiday season by using care and caution with candles.
always monitor open flames and candles, especially if children or pets are present
keep candles away from curtains, decorations, clothing, windows and drafts
cut candle wicks short to prevent high flame
extinguish all candles when leaving the room 
Decorations
choose decorations that are flame resistant or retardant
replace any strings of lights with worn or broken cords or loose bulb connections
use clips, not nails, to hang lights so the cords do not get damaged
turn off light strings before leaving a room or going to bed
Inspect light strings for wear, breaks, or loose light connections. Replace as required. Read manufacturer's instructions for maximum number of light strands to connect.
some holiday lights are for indoor or outdoor use, but not both. Check the label.
keep lit candles away from decorations
Smoke Alarms
Smoke alarms give your family an early warning of smoke and fire. Plan and practise your home fire escape plan to ensure a fire-safe holiday for your family and guests. Consider giving the life-saving gift of a smoke alarm this holiday season.
Carbon Monoxide Safety
Carbon monoxide is an invisible, odourless, colourless gas created when fuels burn incompletely. A person can be poisoned by a small amount of CO over a long period or by a large amount of CO over a short period.
Install a CO detector in a central location outside each sleeping area and on every level of your home.
Never start a vehicle, lawnmower or other gasoline-powered tools inside a garage, even with the garage doors open.
Have a qualified technician inspect chimneys and vents on an annual basis.