Barbecues and fire restrictions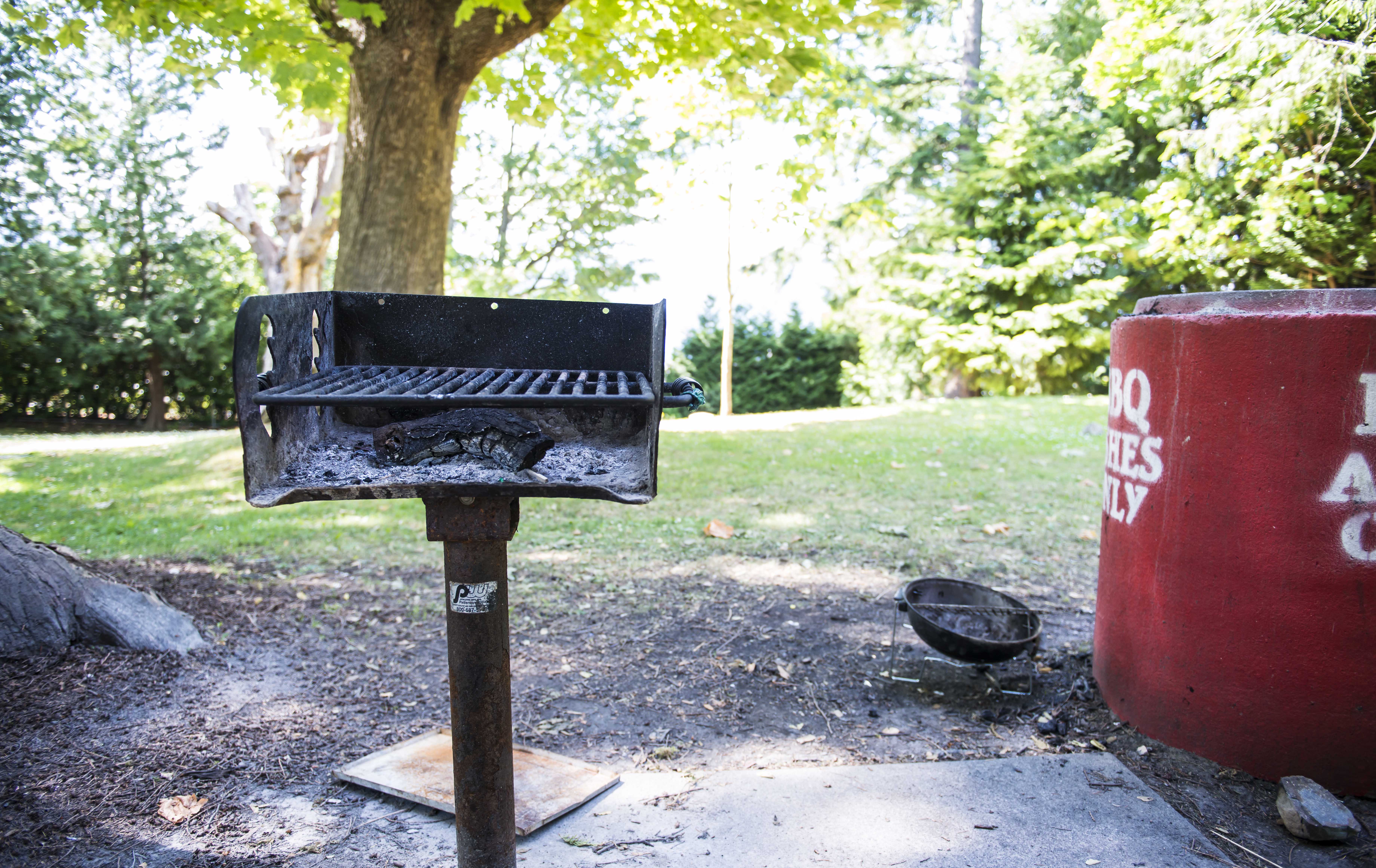 Summer in West Vancouver means making the most of our many trails, beaches, parks and patios. Please take proper safety precautions when barbecuing and read our picnic guidelines so you can enjoy summer safely.
In West Vancouver, you can use the following fire devices on your property. 
gas fire pit/table (portable or plumbed)
charcoal fire pit/table
charcoal barbecues
propane barbecues
citronella garden torch
typical propane tanks
Prohibited
The following are never allowed in West Vancouver due to the risk of spreading a fire:
beach or park fires
smoking and vaping in all West Vancouver parks and beaches
barbecues in Lighthouse Park
outdoor wood-burning ovens
outdoor wood-burning fireplaces
wood burning fire bowls
in-ground fire pits
chimineas
Residential Indoor Wood Burning
Metro Vancouver introduced new residential indoor wood burning regulations on May 15, 2021. From May 15 to September 15, residential indoor wood burning appliances cannot be used, unless the location is off-grid, it is the only source of heat, or in the event of an emergency. You can report any concerns about emissions from residential wood smoke to Metro Vancouver by calling the complaint line at 604-436-6777 or using an online web form. Learn more on Metro Vancouver's website. 
Community events sponsored by the District of West Vancouver can apply for a Beach Fire/Open Air Permit.
Fire Bans and Restrictions
Provincial Fire Bans and Restrictions
Report a fire or unsafe activities
If you see a fire anywhere that appears to be out of control, please call 9-1-1 immediately to report it.
To report any unsafe fire activities that you witness, call 604-543-6700
Please take proper safety precautions when barbecuing and read our picnic guidelines. 
You can use propane and charcoal barbecues on private properties, beaches and parks at any time of the year in West Vancouver unless specifically banned by signage during the summer season from May to October. 
Note: No fires of any kind, including propane barbecues, are permitted in Lighthouse Park at any time.
When barbecuing, be sure to use the following safe grilling practices:
propane and charcoal barbecue grills should only be used outdoors
place the grill well away from the home, deck railings and out from under eaves and overhanging branches
keep children and pets away from the grill area
keep your barbecue clean by removing grease build-up from the grills and in trays below the grill
never leave your grill unattended
be sure to turn off both your barbecue and propane flow after use
Propane grills
never store a propane tank indoors
always light a propane gas barbecue with the lid open
check the gas tank hose for leaks by applying light soap and water solution to the hose. A propane leak will release bubbles. If your grill has a leak and there is no flame, turn off the gas tank and grill. If the leak stops, get the grill serviced by a professional before using it again. If the leak does not stop, call Fire & Rescue at 604-925-7370
turn off both your barbecue and the flow of propane after use
Charcoal grills
a charcoal chimney allows you to start the charcoal using newspaper as a fuel
if you use a starter fluid, use only charcoal starter fluid. Never add starter fluid or any other flammable liquids to the fire
keep starter fluid out of the reach of children and away from heat sources
when finished grilling, let coals cool before disposing of them in a metal container or in the supplied ash bins at beaches and parks
Smoking and vaping is banned in ALL parks and wooded areas due to the fire risk. Be sure to discard cigarettes safely, even in urban areas. To report a careless smoker, please call 604-925-7370.
Your litter could start a fire! Paper cups, food wrappers and other combustibles can act like fuel. Glass and bottles can act as a magnifying glass for the sun to start fires. Please ensure you dispose of garbage in a proper receptacle and recycle glass and bottles in an appropriate way.