recycling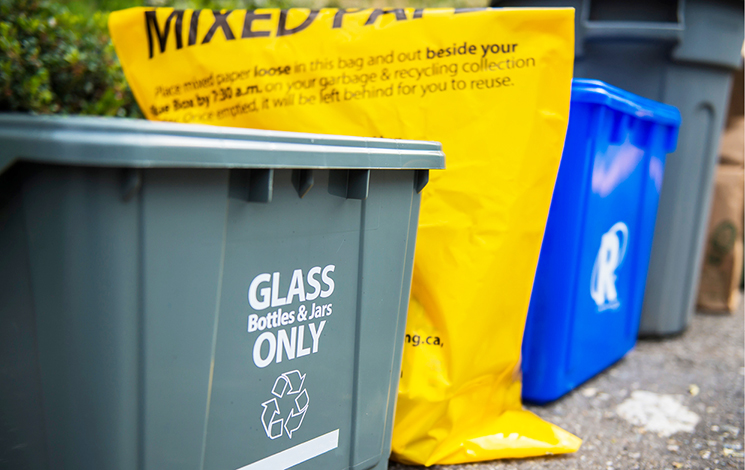 2022 collection guides
New Garbage, Green Can, and yard trimmings guides will be mailed in December. Recycle BC will mail a separate recycling collection guide in June. The Recycle BC guide includes information about recycling only. Please keep both collection guides.
Recycle BC has been responsible for recycling collection in West Vancouver since July 2020. For more information about recycling, visit the Recycle BC website.
Download the WestVanCollect app (available for iPhone and Android devices) and receive instant service change alerts, collection reminders, and personalized collection calendars straight to your phone.
---
Need replacement blue boxes, grey boxes or bags?
Recycle BC is responsible for recycling in West Vancouver. Recycle BC's selected collection contractor is Waste Control Services (WCS). Contact Waste Control Services to request delivery of replacement boxes or bags:
Items not collected?
Information on missed pick-ups
COVID-19 UPDATE
To help prevent the spread of COVID-19 and protect our waste collection staff:
ensure that all personal hygiene products, used tissues, cleaning cloths, face masks, gloves, and similar items are disposed of in garbage bags.
securely tie garbage bags. Un-bagged or loose items will not be collected.
sort materials correctly. Crews are taking extra precautions and will not be sorting through garbage or recycling at the curb.
To learn more about the District's response to COVID-19, and for updates on District operations, visit westvancouver.ca/covid.
Thanks to Provincial Take-Back programs, there are recycling drop-off locations available for materials such as: 
antifreeze
batteries
beverage containers
electronics
light bulbs
medications
paint
pesticides and flammable liquids
plastic bags and overwrap
plastic foam packaging
small electrical appliances and power tools
tires
used motor oil, filters and bottles
Learn more about these Provincial Take-Back Programs and recycling locations
Want to recycle even more?
That's great! The Recycling Council of British Columbia's online Recyclepedia provides a list of many different items, where to recycle them and what to do with the ones you can't recycle.
Or call the recycling hotline at 604-RECYCLE (604-732-9253) to speak to someone.