Parking Permits: Residential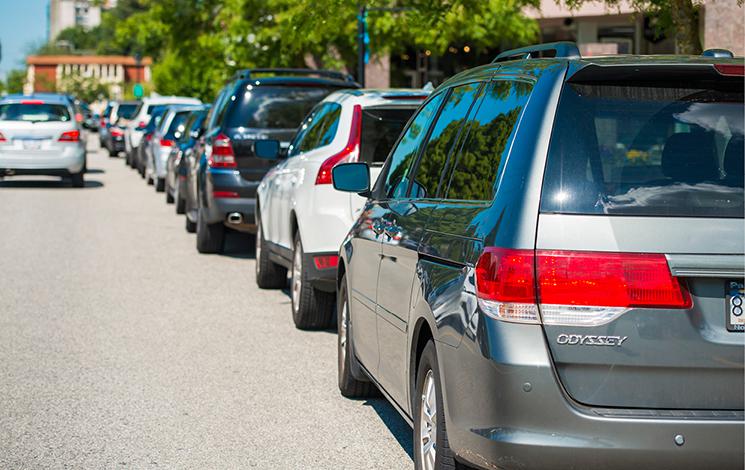 HORSESHOE BAY PARK RESIDENT PERMIT PARKING PILOT
At the regular Council meeting on May 30, 2022, Council approved a motion and directed staff to establish a 12-month pilot program to implement new, resident-only parking restrictions on: 
from 6555 Nelson Avenue to the intersection of Bay Street 
the north side of Bruce Street, from 6443 to 6487 
The new regulations will limit non-resident parking to one hour during weekdays and allow for resident-only parking during weekends. Residents living in the above areas can obtain a parking permit if they do not already currently have one.
Weather permitting, the new pilot parking signage in Horseshoe Bay will be installed the week of July 25, 2022.
---
Permit parking is available for residents in the following areas:
6300-6400 Block Argyle Avenue
6300-6400 Block Bay Street
6300-6400 Block Bruce Street
6300-6400 Block Chatham Street
2200 Block Chippendale Road
7100 Block Cliff Road
6300-6400 Block Douglas Street
6700 Block Dufferin Avenue
5800 Block Eagle Island
6800 Block Hycroft Road
6200 Block Imperial Avenue
6400-6600 Block Madrona Crescent
6600 Block Madrona Place
6800 & 7100 Block Marine Drive
6200-6600 Block Nelson Avenue
4300-4400 Block Ross Crescent
6600 Block Royal Avenue
4300 Block Stearman Road
4800-4900 Block Water Lane
6400 Block Wellington Avenue
6600 Block Wellington Place
5600 Block Westport Place
The parking permit is valid for the calendar year. A renewal notice will be sent to you in December each year.