Tantalus Gardens (6404 Wellington Avenue and 6407 & 6403 Nelson Avenue)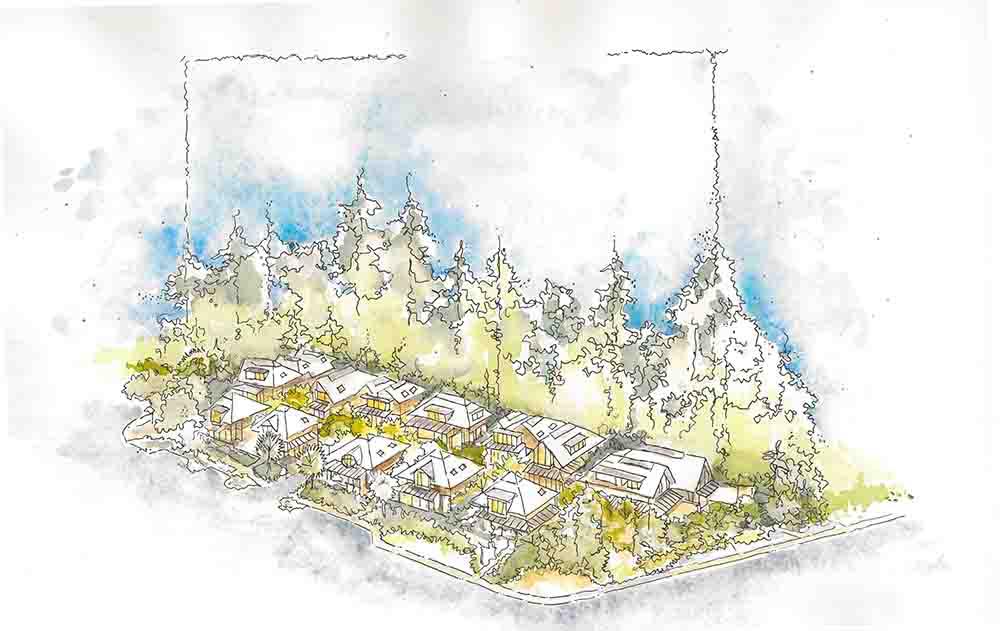 May 2019
At its meeting on May 27, 2019, Council passed a motion to defer consideration of the proposal until at least the end of the Horseshoe Bay Local Area Plan visioning process and the the Horseshoe Bay Local Area Plan boundaries be reviewed and confirmed through the local area planning process, including the consideration of extending the boundaries to include the Tantalus Gardens site.
April 2019
The Design Review Committee considered the applicant's resubmission at its April 11, 2019 meeting. The committee recommended support of the proposal.
Resubmission to Design Review Committee
The applicant hosted a second public information meeting on the proposal on April 16, 2019.
March 2019
An application to rezone the site located at 6404 Wellington Avenue and 6407 and 6403 Nelson Avenue has been received for a 14-unit single family and duplex dwelling project. The applicant held a public information meeting on preliminary plans on October 24, 2018.
The proposal was considered by the Design Review Committee (DRC) at its meeting on March 13, 2019. The committee recommended that the proposal be resubmitted to address items raised at the meeting.
Initial Design Review Committee Submission
Background Studies and Reports
Arborist Report
Civil Concept Plan & Approach
Site Survey
Summary of Applicant's October 24, 2018 Public Meeting
Draft - Traffic & Parking Study (April 2019)
Contact
Lisa Berg
Senior Community Planner
Send your comments
To comment on this development application, you may send an email to Mayor and Council: