Gleneagles Community Centre Amenities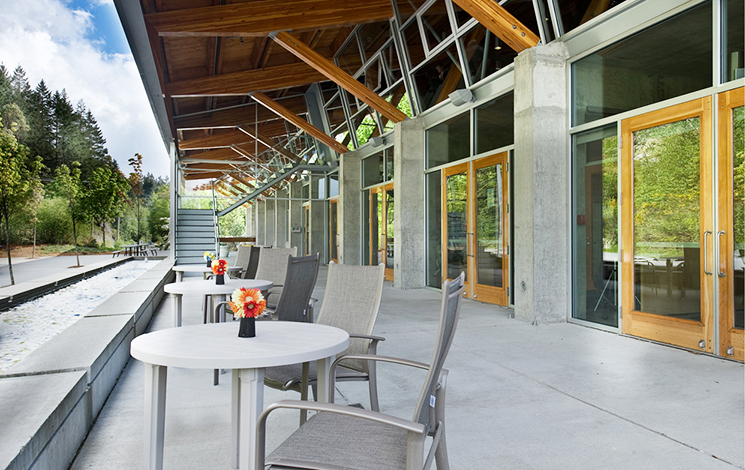 The Gleneagles Community Centre is a community hub offering lots of amenties for the western region of the District of West Vancouver.
Featuring accessible entrances and a power-operated front door and power-operated doors to accessible washrooms.
Reception desk is wheelchair user friendly and there is elevator access between floors. Disability parking spaces are available. 
There are many inclusive features at Gleneagles so that everyone can enjoy this community space.
With two surface-grade parking lots, free daytime parking is plentiful and includes stalls for people with disabilities and two electric vehicle charging stations. Overnight parking for people taking BC Ferries out of Horseshoe Bay is prohibited. This is monitored by Bylaw & Licensing Services.
Located off of the lobby, Cypress Corner West lets children from ages 8 weeks to 6 years play indoors and outdoors in a gated area while parents enjoy the amenities on offer.
Complimentary Wi-Fi is available to the public throughout the building. Please enquire at the front desk for the network name and password.
Two computer stations are available in the lobby for the public to use while visiting the community centre. Please limit your computer usage time to 30 minutes, so that everyone can have a chance to use them.
Located at the front desk of the community centre, the West Vancouver Memorial Library's convenient mobile service lets you return books and other items without having to travel to the main branch.