Lawson Foreshore Habitat Enhancement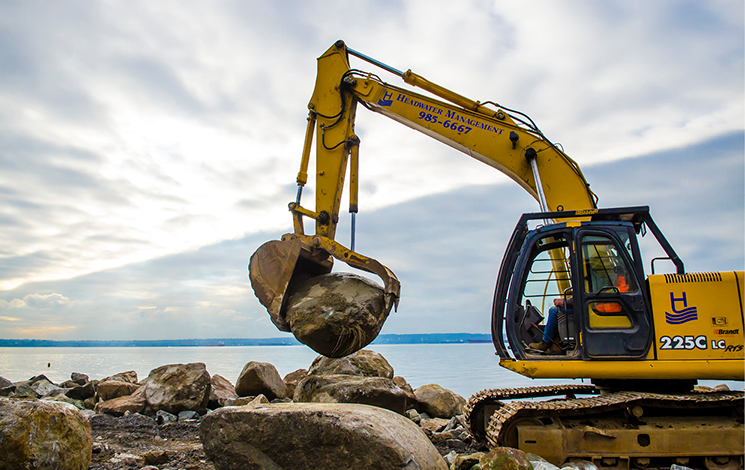 Work took place on the foreshore east of John Lawson Pier intermittently from December 2015 to January 2016. The work schedule was dependent on tide levels.
This work included:
delivery of truckloads of cobble and sand material to the site
on-site excavator moving boulder and sand material in the intertidal area
building up of shoreline with boulders and secured logs
Why do we do this?
West Vancouver is committed to enhancing and preserving its beautiful waterfront. District staff are undertaking strategic work to protect West Vancouver's foreshore between Ambleside and Dundarave. 
This work includes the placement of sand and cobble materials and the creation of intertidal reefs to alter the sediment transport at various 'disturbed' intertidal sites across the foreshore to re-establish a more natural shore environment. Work to develop a subtidal reef habitat is also being undertaken at Ambleside Pier. Enhancement of the shoreline will create habitat opportunities for kelp and other native plant life and protect the Seawalk, infrastructure and natural beauty of West Vancouver's waterfront. All work was carried out with District direction, certified professionals and appropriate government approvals.