Ambleside Park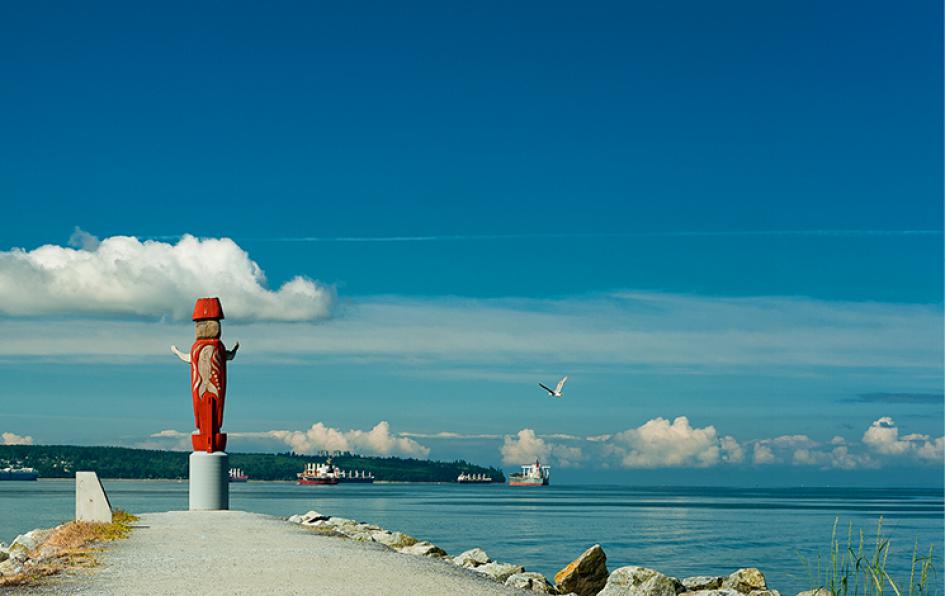 The entrance to Ambleside Park is located at the foot of 13th Street.
As West Vancouver's gateway park, Ambleside is well used by both West Vancouver residents and visitors. Enjoy spectacular views of Stanley Park and downtown Vancouver.
Ambleside Pier and Dundarave Pier closed
The Ambleside and Dundarave piers will remain closed until further notice owing to significant structural damage sustained during a storm surge on January 7, 2022. The pier at John Lawson Park is open. Assessments are underway and updates will be posted here when available.
Ambleside Beach shower closed for summer 2022
The shower on the beach at Ambleside Park was damaged beyond repair during the winter storm season. A new outdoor shower will be installed in Ambleside Park in 2023. 
Parking at Ambleside Park
Public parking at the park is limited and fills up quickly in good weather. Parking lots will be closed when full. Please have an alternate plan and follow the instructions of traffic control personnel.
Lifeguards
Lifeguards are on duty during summer months. Hours will be posted in June.
Washrooms
Ambleside Fieldhouse washrooms are open from 7 a.m. to 10:30 p.m.
Concession washrooms are open from 7 a.m. to 10 p.m.
Ambleside Par 3 washrooms are open during golf hours. Check the webpage for hours.
Concession
The Boat Shed is open daily. Check their website for hours.
DOGS IN AMBLESIDE PARK
The off-leash dog area is 3.52 hectares of grassy areas, trails and beach with access for dogs and their owners.
Things to Do in the Park
Home to a newly renovated skateboard section at the centre of boards, blades and baskets. Popular for basketball, street-style skateboarding, roller hockey, in-line skating and bicycling. Located near the beach and playground.
Enjoy three courts on a first-come-first-serve basis. Please restrict games to 30 minutes if others are waiting, and respect court reservation times for lessons.
More Information
Ambleside Park has sandy beaches and a designated swim area monitored by lifeguards in the summer. Enjoy this popular swimming spot, but please supervise children at all times and always swim with a buddy.
Looking for something to do on a sunny day? Test your golf skills at this beautiful waterfront Pitch and Putt! For more information on the Ambleside Par 3 course, please visit the Golf section.
More Information