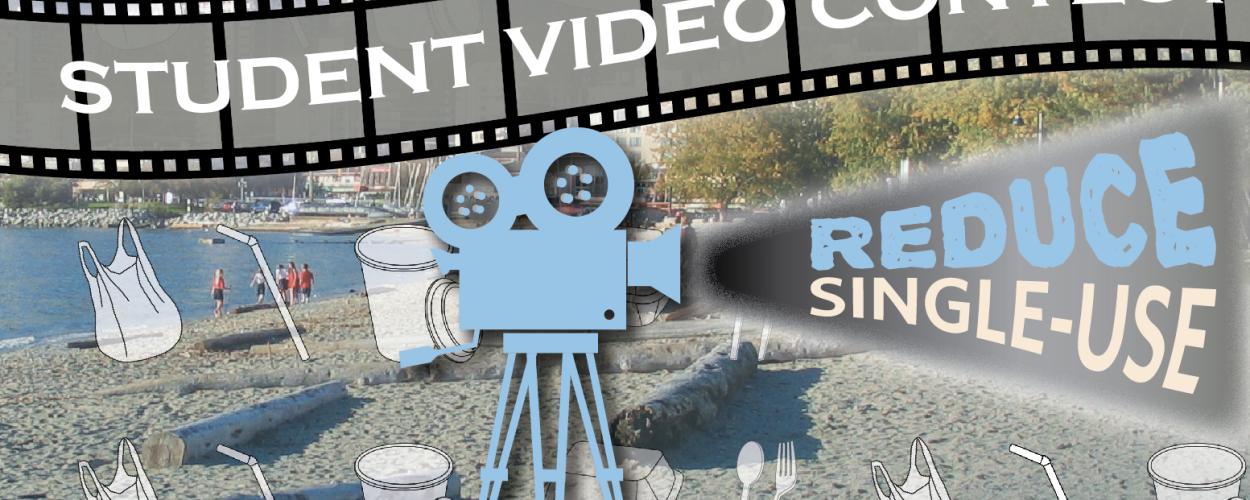 Thank you to all those who took part in the fifth annual Student Video Contest! The purpose of this year's contest was to increase awareness about the importance of reducing single-use items in West Vancouver.
Since launching the contest in February, COVID-19 has changed almost everything around us, including the use of single-use items. Some videos came before COVID-19 and some after, making it exceptionally difficult to fairly judge the videos and award prizes. That is why we plan to give each student who submitted a video an equal share of this year's prize money. Total prize money is $1,000, which amounts to around $30 for the creator(s) of each qualifying student video.
Thank you to the students for sharing their inspiring video messages and reminding the community to find creative ways to reduce waste and avoid the unnecessary use of single-use items where possible, even during a pandemic.
Resources
Fun Facts
In 2018, 1.1 billion single-use items were disposed of in the Metro Vancouver region. That is equivalent to 440 items per person.
The most common items found in West Vancouver public space recycling bins are disposable coffee cups. If you forget your reusable mug, disposable coffee cups belong in the blue bin.
Rules and Regulations