To learn more about closures and our response to COVID-19, and for updates on District operations, visit westvancouver.ca/covid.
Brother's Creek Forestry Heritage Walk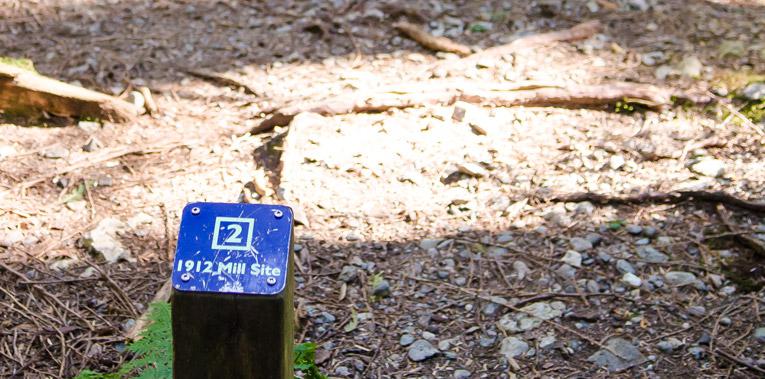 The Forestry Heritage Walk begins at the fire protection road adjacent to 1121 Millstream Road and traverses through a forest which was logged in the early 20th century.  Evident throughout this walk are the large stumps left by woodsmen, many of which show the charring left by the forest fires of 1916 and 1920. 
Difficulty Level: Intermediate
Elevation gain: 280 metres
Estimated completion time: 3 – 3.5 hours
---
Enjoy the outdoors, but stay apart. 
Please remember to: 
Learn more about the District's response to COVID-19:
CONTACT
For more information, please contact the Parks Department.
Dogs
Well behaved dogs are allowed on the Brother's Creek Forestry Heritage Walk. Check out Dogs in Parks for more information, including off-leash parks in West Vancouver, licensing and more.
Trail Information
Here's a brochure with information and history on this great West Vancouver walk.