Youth Appreciation Awards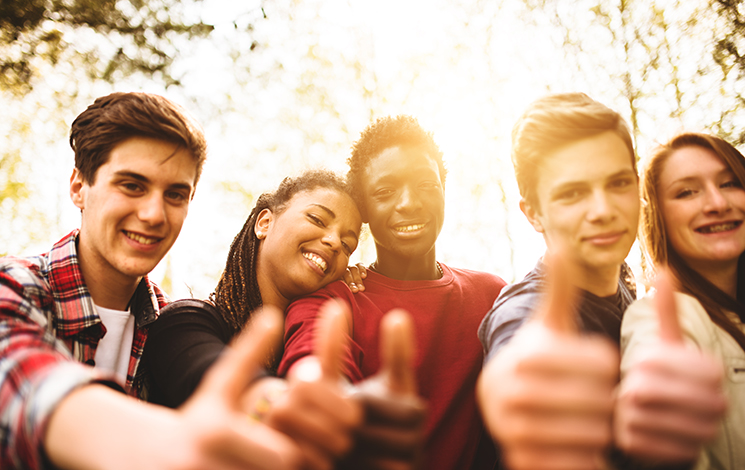 West Vancouver's Youth Appreciation Awards take place each year during BC Youth Week (May 1-7).
They are designed to celebrate and acknowledge the achievements and dedication of youth and youth groups who have made a significant contribution to their local or global community and who show initiative, enthusiasm, commitment and a positive attitude.
The Youth Appreciation Awards recognize young people in the categories of Youth Recognition, Youth Community Enhancement and Outstanding Youth Team.
2018 nominations are now closed and the awards were presented on April 30, 2018. Please join us in acknowledging these remarkable young people and their amazing accomplishments! Learn more about this year's award recipients below.
Youth Recognition
Adello Berenjian
Ellie Willock
Francesca Senoner
Grace Bell
Jiajia (Luna) Wang
Allegra Nesbitt-Jerman
Amir Kashanipour
Cody Tran
Mackenzie (Mac) Walsh
Teagan Hartwick
Hakeem Shivji
Mollie Jepsen
Sabella Aundraya
Jazmyn Reimer
Jewel Minoose
Roshan Rahmani
Youth Community Enhancement
Alina Ramji
Rong Mei (Carrie) Zhou
Isaiah Anthony
Jack Birch
Kayleigh Kinloch
Lillian Huang
Marla Rinck
Rebecca Davey
Paige Leonard
Shivani Mehta
Ta'Kaiya Blaney
Ruokun (Tommy) Niu
Xinran (Cindy) Ren
Yuheng Wang
Zahra Shahriyari Afshar
Augustin Wright
Liana Gerber
Kris Suri
Sentinel Boys Club
David Zou
Justin Tjhin
Zachary Jeangrand
Diego Palafox Lerma
Vanzan Mecl
Luigi Vasquez
Bytes Coding
Oscar Zhang
George Chen
Zakir Jiwani
Leon Zhou
Caden Simmons
Senior Round Square
Eve Parry
Gabrielle Bourgault Kennaley
Maryam Jafari-Amjad
Melissa Balun
Caitlin Gordon
Hungry for Change
Olivia Bosa
Jaimie Chrystal
Megan Mauro
Youth Philanthropy Council
Quillan O'Neill  
Taydon Sinopoli  
Anna Edmonds  
Lillian Huang   
Andre Zou   
Alison Shang   
Pegah Abyaneh  
Isha Ohri
Youth Train in Trades Team
Ethan Brommeland
Maxwell Chambers
Graham Christensen
Bryan Hajas
Tavish McKay
Logan Neufeld
Marcus Overholt
Ethan Parenteau
Jerret Raymond
Maximillian Shearon
Carsen Teasdale
Willem Young
Ken Dungca
Create Change Club
Liliana Belluk Orlikow
Celina Manji
Alisha Muljiani
Kasra Saddad
Nicole Lee
West Vancouver Streamkeepers
Alice Kang
Fumika Noguchi
Global Nomads Team
Pegah Abyaneh
Matthew Chasmar
Rachael Deng
Cole Rajani
Marla Rinck
Jarick Vance
Kiana Nariman
Xiaoting (Sam) Ye
Student Work & Advisory Team
Miranda Chen
Armaan Gill  
Bowen Huang  
Oliver Huang  
Amber Tao   
Biaggio Vanden Heever
Brianna Wang   
Tank Wang
Grace Martin-Wirta   
Chris Xu  
David Zou
Pink is for Christmas
Gabrielle Bourgault Kennaley
Emily Bourgault Kennaley
Changemakers Club
Ellie Mitchell
Sahra Rajani
Elissa Caetano
Khayali Dhanji
Shyree Mehta
Club 360
Anna Edmonds
Charlotte Goetting
Natasha Kearns
Nicole Lee
Bronwen Campbell
Meridy Meikle
Liliana Belluk Orlikow
Ingrid White
Bee Keeping Initiative
Anna Edmonds
Charlotte Goetting
Natasha Kearns
Nicole Lee
Bronwen Campbell
Meridy Meikle
Liliana Belluk Orlikow
Ingrid White
Human Rights Club
Marla Rinck
Charlotte Goetting
Sayeed Mavani
Claire Stewart
Cole Rajani
Jarick Vance
Ingrid White
Meridy Meikle
Charlotte Armstrong
Anna Edmonds
Lions Gate Hospital Youth Advisory
Natalie Hanna
Ingrid White
Scholars Cup Team
Irene Zhang
Henry Spencer
Middle School Service Action Council
Nestor Deza
Katerina Georgi
Sadaf Ghanbari Miandoab
Zia Janmohamed
Adelyn Lee
Lucy LePoidevin
Angela Li
Gabi Novak
Isabelle Riedijk
Tessa Rinck
Alyza Samji
Setareh Setayesh
Devon Seybold
SpeakUp Team
Leona Li
Isabel von Borstel
Alyssa Ukani
Ahna Noormohamed
Sadaf Ghanbari Miandoab
Vision Rescue Foundation
Yikang (Ken) Yang
Xiaoting (Sam) Ye
Chloe Costa
Elaine He
Yuheng Wang
Kiara Liu
Stephen Liao
Jingyi Mao
Madeline Campeau
Angela Chen
Grace Wang
Kasra Saddad
Andrew Zhang
Lucas Wong
Senior Service Action Council
Anna Edmonds
Sayeed Mavani
Andrew Horner
Nicole Lee
Bronwen Campbell
Marla Rinck
Sormeh Motevalli
Natasha Kearns
Lillian Huang
Liliana Belluk Orlikow
Jisang You
Ethan Lippman
Caroline Sinclair
Celina Manji
Youth Red Cross Club
Zahra Shahriyari Afshar
Shelly Han
Shima Jandaghi Alaei
Inaya Alibhai
Ghazal Sokhanran
Bahar Ahmadi
Parmis Malboubi
Daanyaal Patni
SAC's Weekend Volunteers
Porawee Wongprasithiporn
Areeya Techanitisawad
Hollyburn Sailing Club Race Team
Phillip Rojkov
Tom Sluyter
Tomas Harmer
Ben Maga
Isaac Mitchell
Graham Maude
Whatever Youth Committee
Sydney Dawson
Mackenzie Walsh
Katya Morin
Isabella Sacristan 
James Daniels-Heald
Carwyn Thomas
Youth Advisory Committee
Muneet Gill
Yun Ting (Joanna) Zhuang
Junaid Sunderji  
Daniel Shirvani  
Renee Qin  
Amir Kashanipour   
Ly Vu
Ethan Lippman   
Ben Janzen
Irene Zhang   
Grace Wang  
James Ting
Chu Yun (Amy) Yu
Rosie Li
YOUTH RECOGNITION AWARD
The Youth Recognition Award recognizes individual youth who have made noteworthy achievements or who have achieved considerable progress in a particular endeavour, thus exhibiting the ability and commitment for personal change and growth.
YOUTH COMMUNITY ENHANCEMENT AWARD
The Youth Community Enhancement Award recognizes individual youth who have made a voluntary contribution to their community that resulted in a positive change or made a lasting impact, such as developing a project, serving on a committee, or participating in other volunteer work with an organization and/or group. All nominees must demonstrate a minimum contribution of 75 hours of school or community service work between July 1, 2017 and June 30, 2018.
OUTSTANDING YOUTH TEAM AWARD
The Outstanding Youth Team Award recognizes a group of youth who have completed a minimum of 50 hours per youth of service, resulting in enhanced programs and/or services for their school or their local or global community between July 1, 2017 and June 30, 2018. If any individual youth in a group has not completed 50 hours of service, the individual does not qualify for the award. It is the Nominator's responsibility to confirm that each individual youth in a group has completed 50 hours of service.
Note: If you are nominating a group for the Outstanding Youth Team Award, you will be asked to provide the name and contact information of the main contact person for this group. If the group is selected for an award, we will only contact the main contact person with the award ceremony details. This main contact person is the one who will be responsible for providing the award ceremony details to the selected group of youth. 
Nominations must be received by the application deadline. There will be no extension on the nomination deadline.
The nominator must not be related to an individual nominee, but may be related to one or more members of a group nominee.
The nominee does not have to live in the District of West Vancouver as long as the activities which are being acknowledged occurred in the District of West Vancouver.
If the nominee is a District of West Vancouver resident, the activities which are being acknowledged can occur in another community.
The eligible age for nominees is 13-18 years.
Once all the nomination forms are received by the deadline, they will be reviewed by District of West Vancouver staff.
The selected nominees will be contacted by phone and/or email, detailing their expected attendance at the Youth Appreciation Awards ceremony.
The nominators will also be contacted by phone and/or email, detailing their requested attendance at the Youth Appreciation Awards ceremony.
A youth may receive an award in more than one category in any one year. In this case, separate nomination forms must be submitted for each category.
Certificates shall be presented to the recipients at the Youth Appreciation Awards ceremony.
Information about the awards presented, including the names and photos of the award recipients, may be published on the District of West Vancouver's website. Award recipients will be provided with a Personal Information Disclosure Consent form for their consideration.
contact
Melanie Clark
Youth Services Program Coordinator