To learn more about closures and our response to COVID-19, and for updates on District operations, visit westvancouver.ca/covid.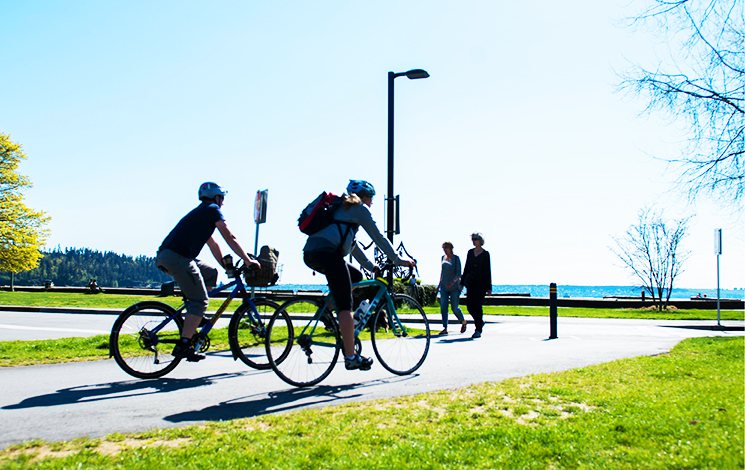 West Vancouver roads accommodate much more than just cars: Blue Buses transport thousands of people every day, expanded bike lanes mean cyclists have more options than ever, and sidewalk improvements mean safer, more efficient experiences for pedestrians.
Cycling is a great way to get around the community. It burns calories, adds muscle, and it leaves zero carbon footprint. It's important to cycle safely, for you and for everyone you share the roads and trails with.
More Information
The launch of the E-bike share pilot program for the North Shore has been delayed. However, the District of West Vancouver, District of North Vancouver and City of North Vancouver are still working to implement this project with a suitable provider.
More Information
Traffic-calming measures, road closures, and improved pedestrian-designated areas make walking in our community very safe.
More Information