To learn more about closures and our response to COVID-19, and for updates on District operations, visit westvancouver.ca/covid.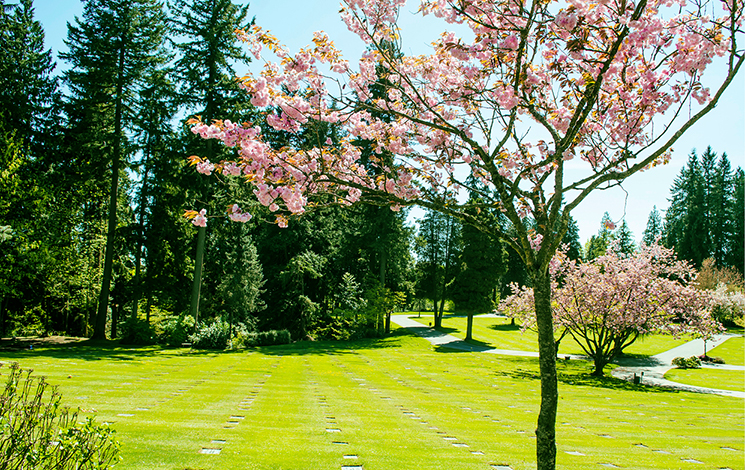 Community centres and cultural facilities closed until further notice
Update March 16: The Capilano View Cemetery will remain open.
---

Capilano View offers a variety of interment options including full casket burial, burial of cremated remains and above-ground columbaria niches.
Since 1926, the Capilano View Cemetery has offered the residents of West Vancouver a tranquil place of beauty and history to remember and reflect.
A seating area including an ornamental water basin and table for preparing flowers and holding small gatherings is now open for use on the north-west corner of the Birch Area of the cemetery. We hope you will enjoy the view!