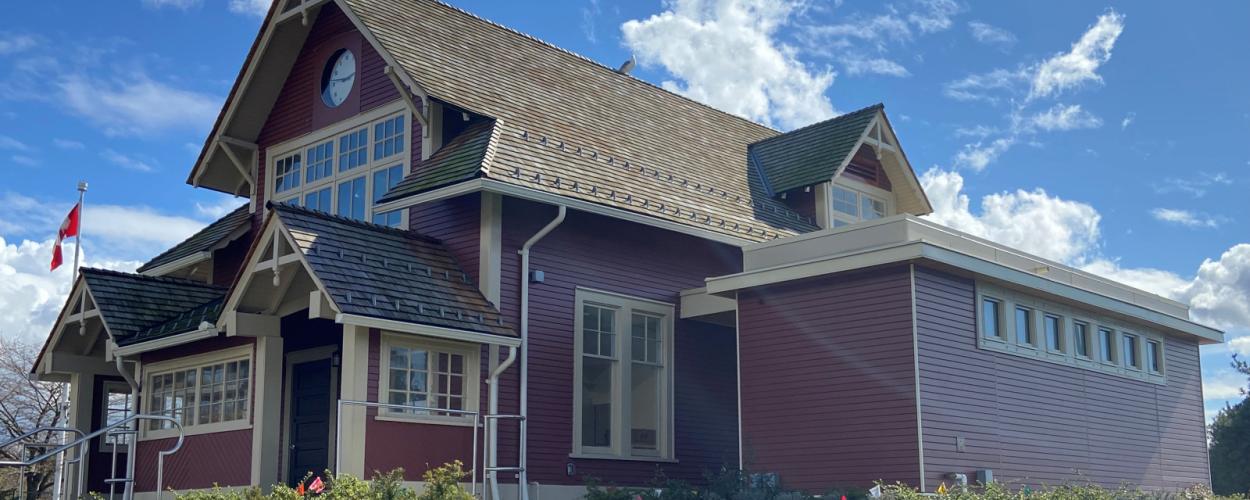 The newly restored Ferry Building Gallery welcomes the public back into its unique and historic space.
The wood frame building was constructed in 1913 and designated as a Municipal Heritage Property in 1987. The building has historical value for its associations with the municipal ferry and bus services, both of which were integral to the development of West Vancouver. The restoration ensures its safety from the impacts of sea level rise, and seismic and other upgrades make it more accessible to the entire community.
The Ferry Building Gallery restoration is part of the Investing in Canada Infrastructure Program, with funding provided by the Federal Government of Canada and the Government of British Columbia, with additional funding provided by the District of West Vancouver. These investments have helped restore this cherished landmark located near the waterfront in Ambleside.
The Ferry Building Gallery provides North Shore artists with visibility through a range of events which attract thousands of visitors annually. Over 60 volunteers contribute to the daily operation of the gallery.