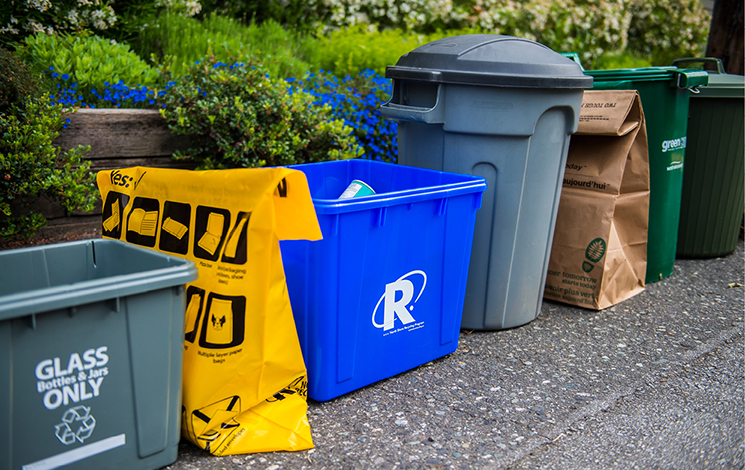 West Vancouver diverts an estimated 75 per cent of residential waste from landfill and is committed to protecting, restoring and defending our natural environment.
Replacement boxes & bags
Need replacement blue boxes, grey boxes or bags? New collection calendar?
Order them online, by phone at 604-929-3416, or pick them up from Municipal Hall at 750 17th Street.
Missed pick-ups
Information on missed pick-ups
Information for multi-family residences
Live in an apartment, condo or townhouse complex with shared collection?