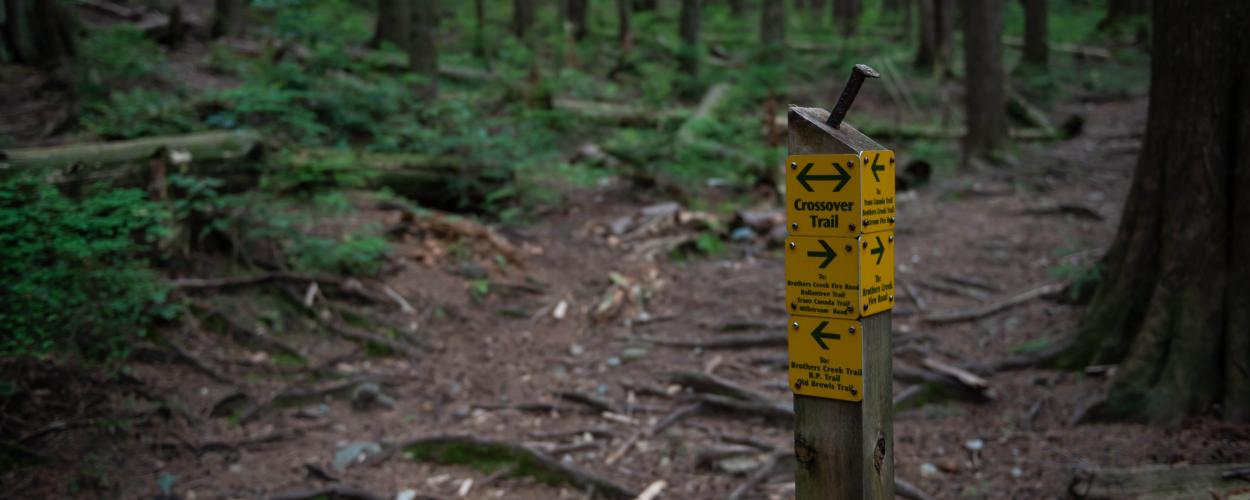 Trail Closure Notices
Brothers Creek Bridge Closure - Two wooden pedestrian bridges located on the Brothers Creek Loop are over 30 years old, and have recently been assessed for safety. To ensure public safety, the bridge that is located at the juncture of the Trans Canada Trail, Baden Powell Trail and Brothers Creek Trail has been closed, and the second bridge located at the intersection of the Crossover Trail and Brothers Creek Trail, is now limited to two users at a time and is not to be used at all when covered with snow. Both bridges are part of an extensive trail network with detours and alternate routes posted on signage installed within the area. 
Baden Powell at Millstream Road - The Baden Powell Trail at Millstream Road will be temporarily closed to facilitate wildfire fuel management as part of the Community Wildfire Protection Plan. Learn more about this project at the link below. During the project, there will be minor traffic delays and construction activity near the junction of Millstream Road and Brothers Creek Trailhead. For your safety, please follow posted trail closures and directions from traffic control personnel.
West Vancouver Wildfire Fuel Management
---
This trail is at the top of the British Properties, in the 1100 block of Millstream Road. Please park with respect for neighbouring homes in the area and obey all traffic signs.
Difficulty Level: Moderate
Distance: 5 km roundtrip
Elevation gain: ~350 metres
Estimated completion time: 6 hours