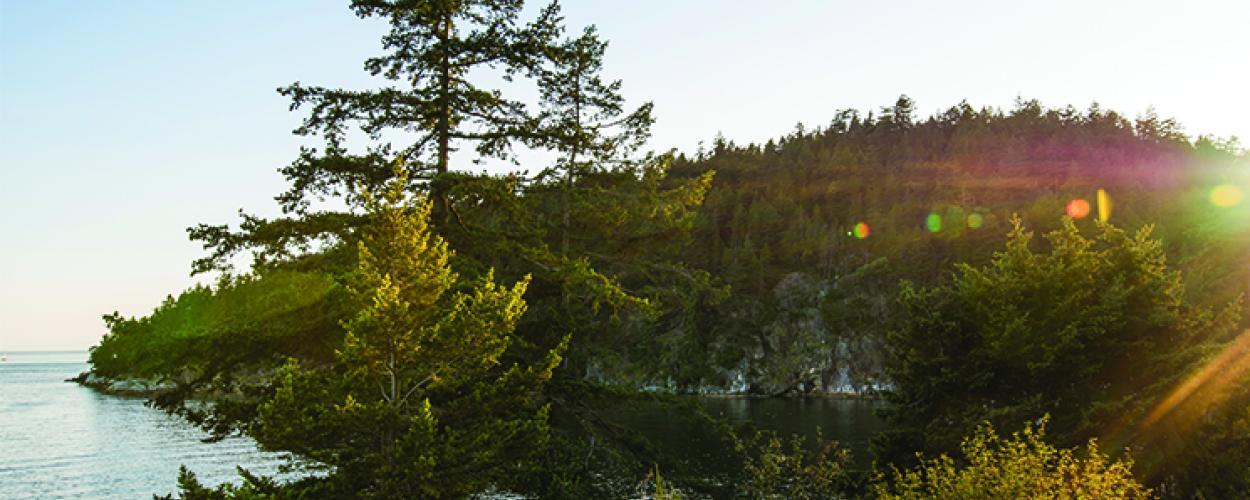 What's Popular?
What Caulfeild Parks lacks in amenities, it more than makes up for with its views and walks. Stroll the Caulfeild Trail and relax in classic west coast scenery: rocky shores contrasted with sandy beaches, forested trails, mist and more!
Visit this beautiful shoreline park with views over the water. It has environmental and heritage significance and is a favourite place for West Vancouver residents and visitors to pass a relaxing afternoon by the seaside.
Things to do in the Park
Caulfeild Trail
Visit the beach or rocky foreshore, have a picnic or enjoy the scenic waterfront walk. There is fun to be had here for the whole family!

Swimming
Caufeild Park has sandy beaches and calm, protected water, making it a popular summer swimming spot. There are no lifeguards on duty so please supervise children at all times and always swim with a buddy.
Washrooms
Washrooms are open from 7 a.m. to 9 p.m.,
May through October.
Dogs in Parks
Please remember that dogs are not allowed on beaches. Check out Dogs in Parks for information on off-leash areas, licensing and more.
Management Plan
Caulfeild Park has a Management Plan in place, which guides maintenance of the park. It is implemented in partnership with the Caulfeild Park Conservations Society and the Lighthouse Park Preservation Society.