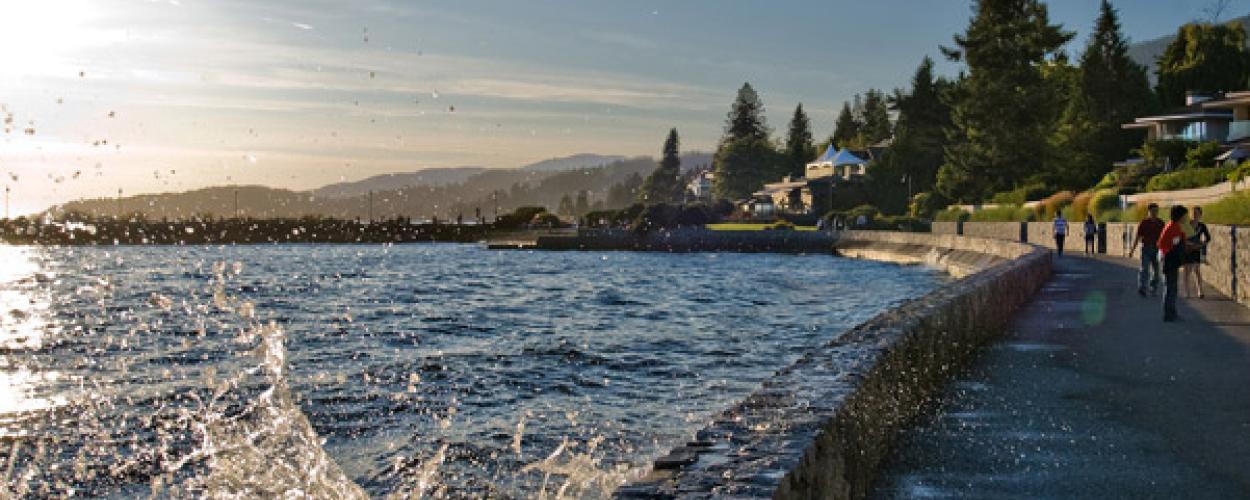 Centennial Seawalk is a popular out-and-back trail near West Vancouver, British Columbia. It's an easy 1.7-kilometre route from the bottom of 18th Street to Dundarave Park. This walk has scenic views of Burrard Inlet, the Coast Mountains, the Vancouver skyline and ships travelling under the Lions Gate Bridge and past the beach.
Seawalk restoration work
Following damage caused by the storm surge that occurred on January 7, restoration and repair work on the Centennial Seawalk began in March. The area between 18th Street and Dundarave Park is in need of repairs for continued public safety.
The Seawalk was closed from May 10 to 12 to restore the dog walk. The dog walk is now restored and open.
The Seawalk will be open for the remainder of the work. Restoration work on the Centennial Seawalk, including concrete repairs, will continue until approximately mid-July.
Thank you for your patience while this important work is underway.