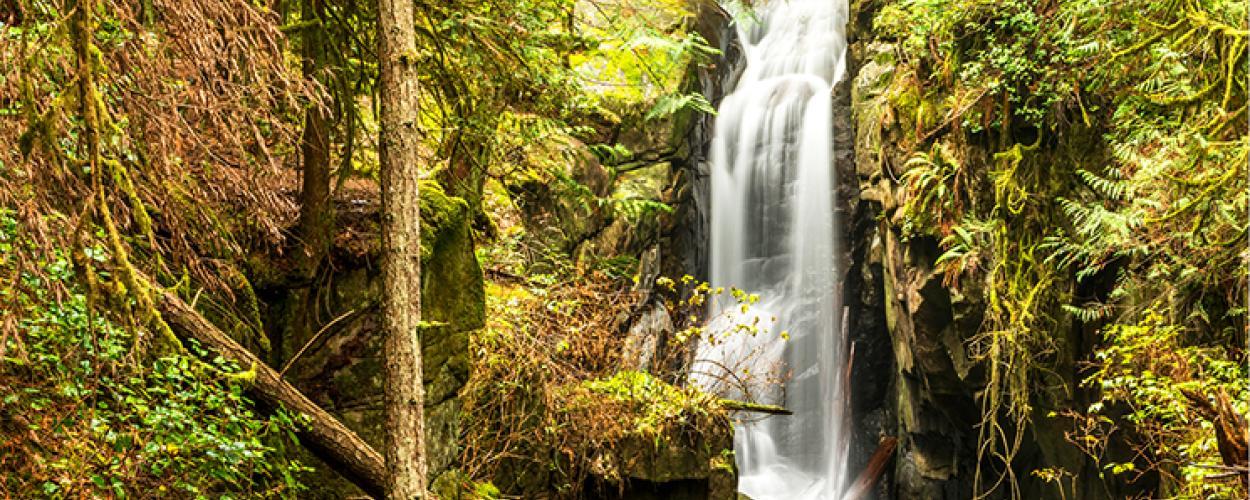 What's Popular?
Cypress Falls Park has easy to get to and impressive features, including rushing waterfalls, a raging creek, 300-year-old trees and opportunities for wildlife viewing, all just a short drive from the highway. Its low elevation makes Cypress Falls Park a good option in winter when many other trails are covered in deep snow.
Things to do in the Park
Hike to the Waterfalls
The first falls are just a short walk from the parking lot and the upper falls take about half an hour to reach. Both are well worth the journey.
Watch for Wildlife
Watch for chirping sparrows, squawking jays, busy squirrels, soaring eagles and maybe even a bear. You may be close to civilization, but this is a wilderness park.
Dogs in Cypress Falls Park
Cypress Falls Park trails are a designated off-leash area where well-behaved dogs are free to roam. As this is a wilderness park, be mindful of bears in the area.
Cypress Provincial Park is not on District land and dogs must be on leash in that designated area (there is site signage in place reminding dog owners).
Cypress Falls Park has a Dog Waste Only bin. 
Check out Dogs in Parks for information on off-leash areas, licensing and more.