Blue Bus Schedule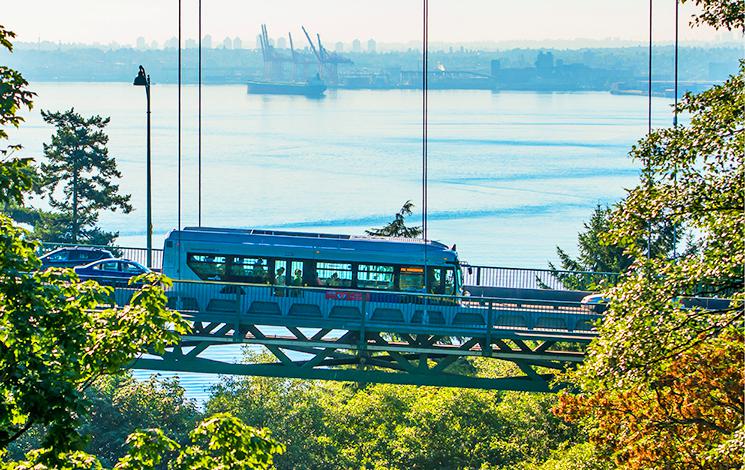 COVID-19 precautions
Starting July 1, 2021, masks will move from being mandatory to recommended while onboard transit vehicles and vessels, and at bus stops and platforms. This is consistent with the Provincial Health Orders on mandatory masks being lifted.
Transit has been a safe and reliable way to get around our region throughout the pandemic. Over the past year, we have introduced new and improved sanitization measures to keep our customers and employees safe.
More information about COVID-19 precautions
Service changes
West Vancouver's Blue Bus is part of a regional system. As a sub-contractor to TransLink, Blue Bus service levels are set by TransLink. West Vancouver does not have any discretion in adding or changing service.
You are encouraged to use TransLink's trip planner and visit their website for the most up-to-date service changes and alerts.
The Blue Bus schedules are available as PDF downloads below. Please note, while every effort is made to keep the PDF schedules current, the accuracy cannot be guaranteed during this time of service changes. Thank you for your understanding.
Map

Schedule

---

---

Map  
 

---

Map  
 

---

Map  

Notice: Beginning Saturday, January 09, 2021 the 251/252 Park Royal Only bus will terminate at the Park Royal Village bus stop. (This is one stop before its previous terminus at Park Royal South. The update is due to a traffic pattern change.) 

 

---

Map  

252 Park Royal / 252 Inglewood

Notice: Beginning Saturday, January 09, 2021 the 251/252 Park Royal Only bus will terminate at the Park Royal Village bus stop. (This is one stop before its previous terminus at Park Royal South. The update is due to a traffic pattern change.) 

---

---

Map  

---

---

Map

---

---

Map

255 Capilano University / 255 Dundarave - East

---

---

Map

---

---

Map

258 UBC / 258 West Vancouver Express (Note: This bus is not in service until further notice.)

---

---

Map
 

---


Other Services
 
School Specials
 

---

 
Cemetery Service 
 
A bus leaves 25th Street & Marine Drive on the second Sunday of each month at 3 p.m. and picks up at all regular stops to Park Royal.

---

---

 
250 Vancouver Special Events bus (Note: This route is suspended until further notice.)