To learn more about closures and our response to COVID-19, and for updates on District operations, visit westvancouver.ca/covid.
German Friendship Globe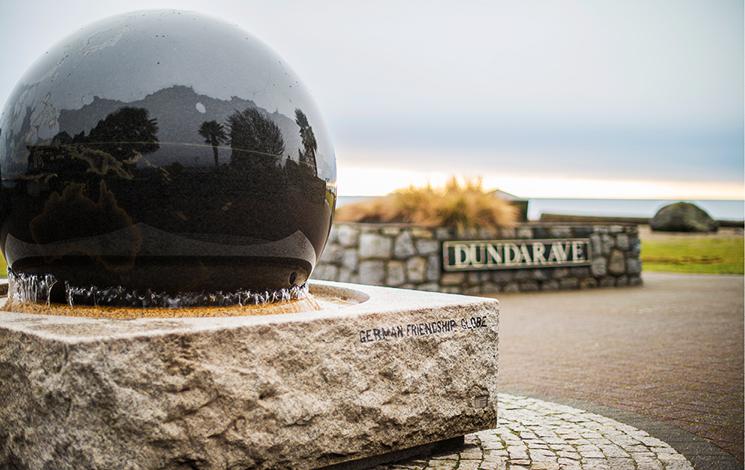 If visiting Dundarave Park, walk right up and touch this globe fountain. You can turn the three-foot diameter granite globe with a light touch of the hand. Precisely engraved with the continents of the world, the globe floats on a thin cushion of pressurized water in a granite basin. The Friendship Globe was donated by members of the German Community of Greater Vancouver, led by Harald Lincke, a long-time West Vancouver resident.
Information
Artist: Kusser Aicha Graniteworks (Germany)
Created: 2003
Location: Dundarave Park, at the foot of 25th Street