To learn more about closures and our response to COVID-19, and for updates on District operations, visit westvancouver.ca/covid.
Squamish Nation Welcome Figure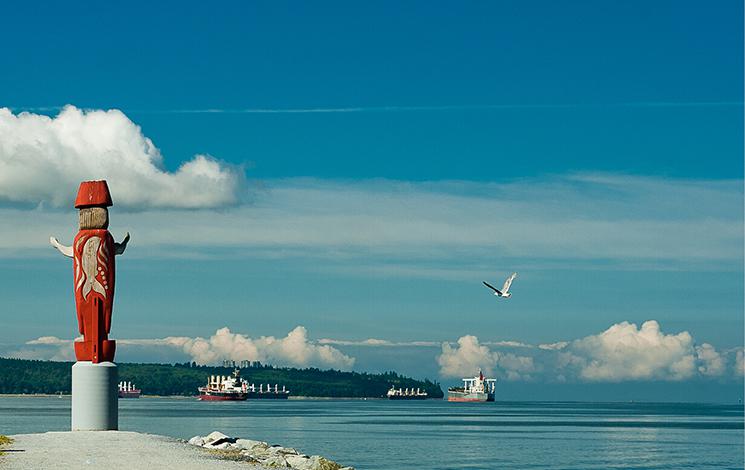 The Welcome Figure is a West Vancouver landmark in Ambleside Park, visible from Lions Gate Bridge, Stanley Park and the waterfront of West Vancouver. Constructed from an old growth cedar log from Hollyburn Mountain, the Welcome Figure is a gift from the Squamish Nation, marking K'aya'chtn (gathering of ocean canoes). In honour of the teachings and wisdom of the Squamish Nation grandmothers, the sculpture fosters respect for the land, animals and people that occupy it.
Information
Artist: Stan Joseph with the assistance of Wes Nahanee
Created: July 2001
Location: Ambleside Park beach groyne