Ambleside Par 3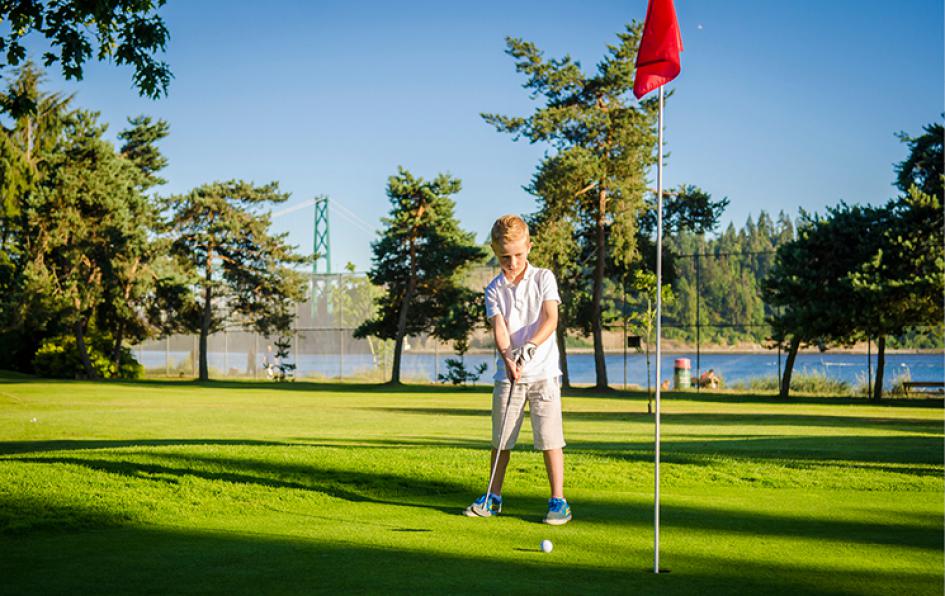 This scenic family-friendly 18-hole pitch-and-putt boasts waterfront views and is conveniently located in Ambleside Park, in the heart of Ambleside. 
Open daily from 9 a.m. to 5 p.m. 
Amenities and Fees
club rentals (rentals are available until two hours prior to close)
lessons
host small group tournaments
great family rate
refreshments
open March to October
waterfront views!
LOCATION DETAILS
Ambleside Par 3 is located inside of Ambleside Park at the end of Par 3 Road.
Open daily from 9 a.m. to 5 p.m.
Plenty of free parking at Ambleside Park!
All it takes is 13 or more people to book Ambleside Par 3 for your next golf tournament.
Refreshments such as water, soft drinks, Gatorade and ice cream are available to purchase.
Contact us for details: