Pollinator Garden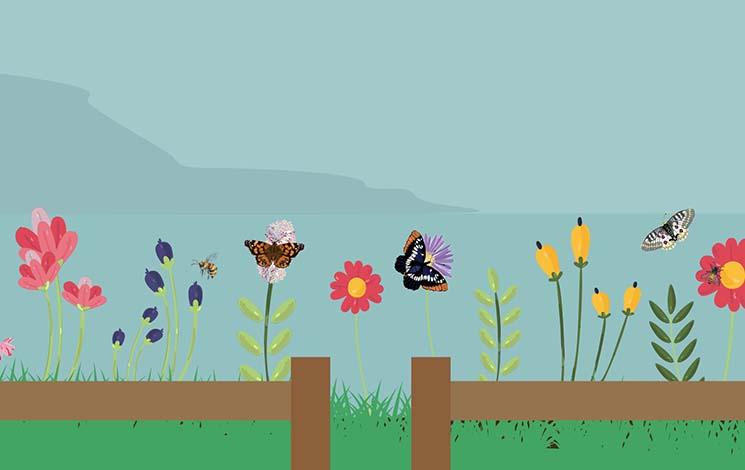 A group of volunteers, with the assistance of District staff, has created a pollinator garden outside Argyle Village Gardens in Ambleside to help protect butterflies and bees. The volunteers planted native wildflowers and shrubs and collected fallen branches to create a "woodpile bug hotel" to provide a safe resting spot.
Wild pollinators are crucial to human survival. It's said that bees are responsible for one out of every three bites of food we eat, and butterflies are invaluable in helping to support ecosystems through pollination and pest control.
Climate change and other factors are compromising pollinators' habitat and food sources. The Butterflyway Project, led by the David Suzuki Foundation, aims to provide safe places in neighbourhoods for these pollinators. 
More than 400 communities throughout Canada, including North Vancouver, are also taking part in the initiative. The goal is to establish local "butterflyways" by planting at least a dozen pollinator gardens in each community.