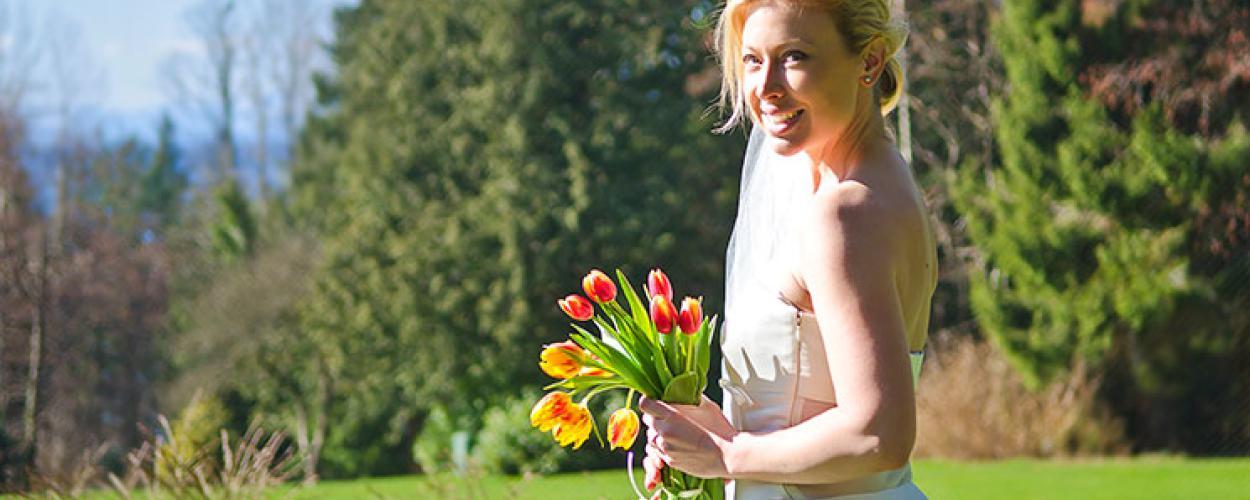 All weddings taking place in the District of West Vancouver parks must have a valid permit.
Interested parties should fill out a form and send it in by email:
Wedding Permit Application      Email
Permit Options
West Vancouver's parks are desirable locations for weddings. There are two types of permits to choose from to hold a wedding in a park.
Non-exclusive Wedding Permit (or photo session)
Duration: up to one hour 
Cost: $140 + tax 
Locations: Ambleside Park, Dundarave Park, John Lawson Park, Memorial Park, Seawalk Garden, Whytecliff Park. Other locations may be available upon request with special permission. Not available: Lighthouse Park, Caulfield Park

Exclusive Area Wedding Permit
Duration: up to three hours, inclusive of set-up and take-down
Cost: $400 + tax 
Locations: Whytecliff Park. Exclusive weddings are limited to this location. Sorry—no exceptions.
More information