Blue Bus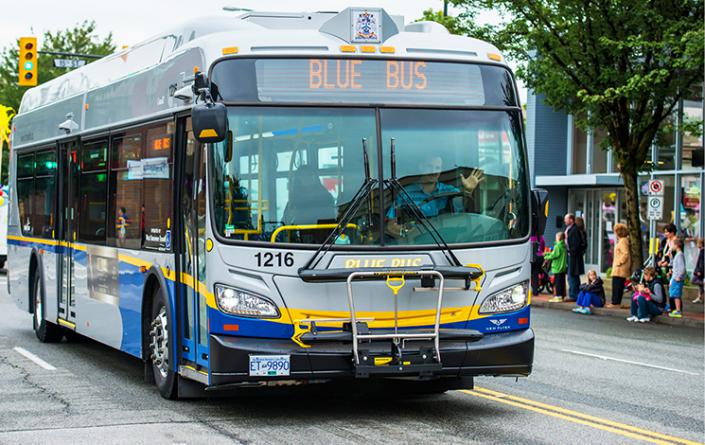 Service changes and alerts
Bus service may be delayed or cancelled due to snow and operator shortages. You are encouraged to use TransLink's trip planner, follow them on Twitter, and visit their website for the most up-to-date service changes and alerts.
COVID-19 precautions
As of August 25, 2021, masks are required while using public transit.
The best way to get current schedules in through the TransLink website. Follow TransLink alerts for service change information
More Information
All bus travel on the North Shore is a 1 zone fare. If transferring from the bus onto the SeaBus or rail, you will need to purchase additional fare on Compass fare media.
More Information