Tree Cutting Permit: Boulevards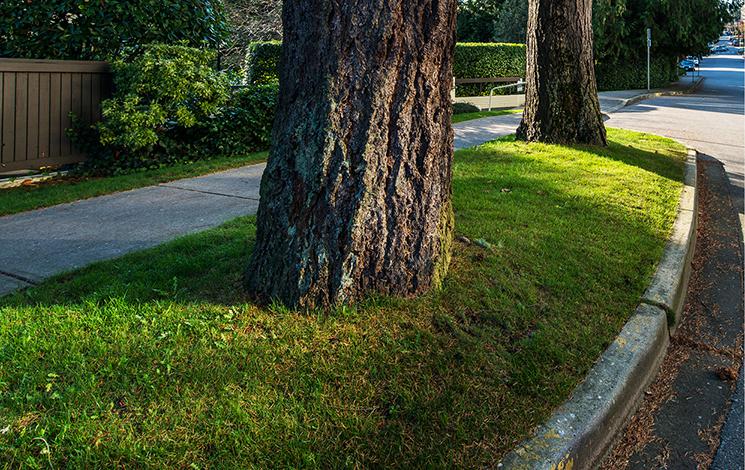 A Municipal Tree Permit is required before any tree work can be done on public land, boulevards, or parks.
Tree work is described in the following categories:
low-impact – single tree pruning, for example, re-topping a hedge
medium-impact – for example, tree removal (small trees) or pruning multiple trees
high-impact – removal of large tree or multiple trees
Before submitting your application for a Municipal Tree Permit for tree work on public land, you will need to:
find a tree contractor from the list provided
obtain a quote and scope of work and include this in your application package. The proposed work should be to ANSI standards.
obtain neighbourhood approval. Contact your neighbours within a 30-metre radius for low-impact work, 50-metre radius for medium-impact work, or 150-metre radius for high-impact work, and have them sign the neighbourhood consent form. A minimum of 80 per cent of your neighbours needs to approve to work before you can submit your application.
Complete the application form:
Municipal Boulevard Tree Cutting Permit Application
a.  clearly define the proposed scope of work and include your quote from the tree contractor
b.  include a sketch or legal plan indicating legal ownership of the trees
c.  tag all trees being considered for work for inspection by the District Arborist
d.  include the signed consent forms you obtained from your neighbours. Eighty percent consent is required to submit your application, if you cannot contact a resident, the District will send a second notification to ensure that all neighbours have been given a chance to comment
1.    Applications must now be submitted using the Document Upload Centre. Emailed submissions will not be accepted.
In order to use this service, you will require the following:
A valid email address. 
All application forms, documents, and arborist report must be ready in PDF format.
The person specified as the applicant on the application form must be the same individual making this online submission.
Ready to submit? Click on the link below
2.    Once your application has been received and processed, an application fee slip will be emailed to you. This usually takes a couple of days.
Fee: $300 for any pruning work or removal of one tree plus $100 for each additional tree removal, if applicable.
Application fees are non-refundable.
3.    The review of a completed application usually takes three to four weeks once all paperwork has been submitted.
4.    If your application is approved, a permit will be sent directly to the contractor identified on your application.
5.    You must notify the District at least 48 hours before beginning work. The tree permit must be on-site during the work, and no debris is to be left behind.
6.    A final inspection of the work must be conducted. Call 604-925-7192 to schedule an inspection.